GALAXY STRIKES BOWLING CENTER COMING SOON TO WARRENTON VILLAGE CENTER
(Warrenton, VA) (December 2021) – Rosenthal Properties is pleased to announce that Galaxy Strikes Bowling Center is coming soon to Warrenton Village Center located at Warrenton, Virginia.
"Quickly filling the former Peebles anchor space with Galaxy Strikes will be a great step and opportunity to bring a family entertainment venue back to the Warrenton Community," said Billy Orlove, Director of Leasing at Rosenthal. "Galaxy Strikes will join a national and local tenant mix including Petco, Ace Hardware, Chipotle, Panera, Marshalls, Anytime Fitness, and many others. We have a few great spaces remaining for new concepts to join our high-quality group of existing tenants."
Nora Foley and Nicola Carleton of Rosenthal Realty represented the landlord in the transaction. Steve Plott of Metropolitan Real Estate Services represented the tenant.
The concept of Galaxy Strikes Bowling Center was formulated when the founders, Brett and Patricia Mills of Culpeper County, noticed a void of entertainment options in Warrenton.
Galaxy Strikes Bowling Center will be a facility that caters to an entire social experience with bowling lanes, miniature golf, an arcade, food, and drinks. It will provide customers with a semi-formal social setting for entertainment that does not currently exist in Warrenton or the surrounding areas.
Galaxy Bowling Center is set to open in early 2022.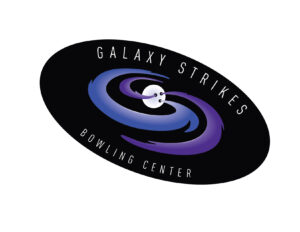 About Rosenthal Properties:
Founded in 1999 by Glenn Rosenthal, Rosenthal Properties is regarded as one of the Mid Atlantic area's most reputable, fully integrated commercial real estate firms. Rosenthal Properties offers its clients a full range of services, including property management, leasing, and construction management. Rosenthal Properties owns, leases, or manages a portfolio of approximately 8 million square feet of investment-grade retail centers, industrial parks and office buildings throughout Virginia, Maryland, and Washington, DC, both with its own capital and in partnerships with respected institutional investors. For additional information on the full scope of Rosenthal Properties' services, visit www.rosenthalproperties.com.