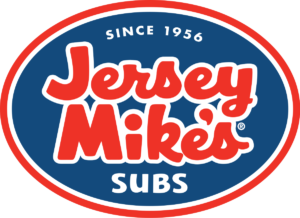 Warrenton, VA (September 2018) – Rosenthal Properties is pleased to announce that Jersey Mike's Subs will be opening a new location at Warrenton Village, located in Warrenton, VA.
"Jersey Mike's will make an excellent addition to Warrenton Village," said Billy Orlove, Director of Leasing at Rosenthal. "I can't wait to see what new diners this restaurant will bring to the center."
Jersey Mike's will join a tenant lineup that includes Safeway, VA ABC, Starbucks, and Manhattan Pizza
Jersey Mike's is an American sandwich chain that originated in 1956 in Point Pleasant, New Jersey. The franchise has almost 1,300 locations open, and approximately 70 in development, as well as 5 outside of the U.S.
About Rosenthal Properties:
Founded in 1999, Rosenthal Properties is regarded as one of the Washington area's most reputable, fully-integrated commercial real estate firms, offering its clients a full range of services, including property management, leasing, and construction management. Currently, the company owns, leases or manages a portfolio of approximately six and a half million square feet of investment-grade retail centers, industrial parks and office buildings throughout Virginia, Maryland, and Washington, DC, including Penn Mar Shopping Center in Forestville, Maryland, Rio Hill Shopping Center in Charlottesville, Virginia and Prince William Square Shopping Center in Woodbridge, Virginia, among others. For additional information on the full scope of the company's services, visit  www.rosenthalproperties.com.