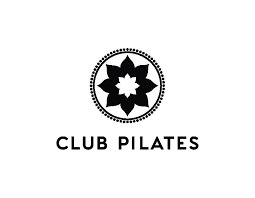 Williamsburg, Virginia (August 2018) – Rosenthal Properties is excited to announce that Club Pilates is now open at Settlers Market, located at 5234 Monticello Avenue, Williamsburg, VA.
"Club Pilates is a fresh concept that will be a great addition to the current tenant mix at Settlers Market," said Billy Orlove, Director of Leasing at Rosenthal. "Williamsburg is a very active and health-conscious market, and Club Pilates will fit right in."
Nora Foley and Billy Orlove of Rosenthal Realty represented the landlord in the transaction. Vania Farmsworth of Taylor Long Properties represented the tenant. Club Pilates will join a tenant lineup that includes HomeGoods, Michaels, Trader Joe's, Ulta, and many others.
Whether an experienced athlete or simply looking to start a new fitness routine, Club Pilates offers low-impact, full-body workouts, as well ass a range of class offerings that will challenge and create a strong foundation of balance, strength, mobility, and flexibility.
About Rosenthal Properties:
Founded in 1999, Rosenthal Properties is regarded as one of the Washington area's most reputable, fully-integrated commercial real estate firms, offering its clients a full range of services, including property management, leasing, and construction management. Currently, the company owns, leases or manages a portfolio of approximately six and a half million square feet of investment-grade retail centers, industrial parks and office buildings throughout Virginia, Maryland, and Washington, DC, including Penn Mar Shopping Center in Forestville, Maryland, Rio Hill Shopping Center in Charlottesville, Virginia and Prince William Square Shopping Center in Woodbridge, Virginia, among others. For additional information on the full scope of the company's services, visit  www.rosenthalproperties.com.