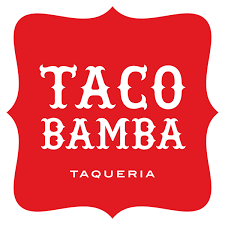 Springfield, VA (Spring 2018) – Rosenthal Properties is excited to announce that Taco Bamba is now open at Backlick Center located in Springfield, Virginia.
This delicious taqueria is operating in 2,374 square feet of space and is led by award-winning chef, Victor Albisu.
"We feel very honored to have Taco Bamba at Backlick," said Billy Orlove, Director of Leasing at Rosenthal. "Victor is an amazing chef and we are thrilled to have him. I can't wait to see the diners flock to his most recent location."
Jane Le and Billy Orlove of Rosenthal Realty represented the landlord in the transaction. Jeff Edelstein of Roadside Development represented the tenant. Taco Bamba joins a tenant lineup that includes Outback Steakhouse, Chick-fil-A, Subway, and others.
Taco Bamba offers mouth-watering traditional taco offerings as well as a variety of Mexican eats. Chef Victor Albisu competed on Food Network's Beat Bobby Flay and was named Chef of the Year by the Restaurant Association of Metropolitan Washington (RAMW) in 2015. Taco Bamba most recently was awarded D.C.'s best Tacos in 2017 by Washington City Paper and Receive the Minority Business Leader Award published by the Washington Business Journal.
About Rosenthal Properties:
Founded in 1999, Rosenthal Properties is regarded as one of the Washington area's most reputable, fully-integrated commercial real estate firms, offering its clients a full range of services, including property management, leasing, and construction management. Currently, the company owns, leases or manages a portfolio of approximately six and a half million square feet of investment-grade retail centers, industrial parks and office buildings throughout Virginia, Maryland, and Washington, DC, including Penn Mar Shopping Center in Forestville, Maryland, Rio Hill Shopping Center in Charlottesville, Virginia and Prince William Square Shopping Center in Woodbridge, Virginia, among others. For additional information on the full scope of the company's services, visit  www.rosenthalproperties.com.