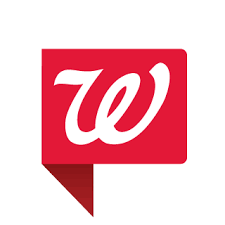 Silver Spring, MD (February 2018) – Rosenthal Properties is proud to announce the arrival of Walgreens Community Pharmacy at 1015 Ripley Street in Silver Spring, Maryland.  
Walgreens is located 500 feet from the Silver Spring Metro Transit Center and is situated less than ½ mile from the Downtown Silver Spring shopping district. The addition of Walgreens to the mixed-use building consisting of luxury apartments will add great value for the building's tenants and the dense population in Silver Spring.
"I think Walgreens is a perfect fit for this space," said Billy Orlove, Director of Leasing at Rosenthal. "Not only will Walgreens be convenient for the residents who in 1015 Ripley, but this new Walgreens concept will serve the entire Silver Spring community."
Nora Foley and Billy Orlove of Rosenthal Realty represented the landlord in the transaction. David Worth of SRS Real Estate Partners represented the tenant. Walgreens will join Bike Shop Silver Cycles in this property.
Walgreens operated as the second-largest pharmacy store chain in the United States. It specializes in filling prescriptions, health and wellness products, health information, and photo services.
About Rosenthal Properties:
Founded in 1999, Rosenthal Properties is regarded as one of the Washington area's most reputable, fully-integrated commercial real estate firms, offering its clients a full range of services, including property management, leasing, and construction management. Currently, the company owns, leases or manages a portfolio of approximately six and a half million square feet of investment-grade retail centers, industrial parks and office buildings throughout Virginia, Maryland, and Washington, DC, including Penn Mar Shopping Center in Forestville, Maryland, Rio Hill Shopping Center in Charlottesville, Virginia and Prince William Square Shopping Center in Woodbridge, Virginia, among others. For additional information on the full scope of the company's services, visit  www.rosenthalproperties.com.